Golf Tournament
San Mateo County Firefighters
Golf Registration is currently Closed.
WE ARE OVER 500 STRONG IN SAN MATEO COUNTY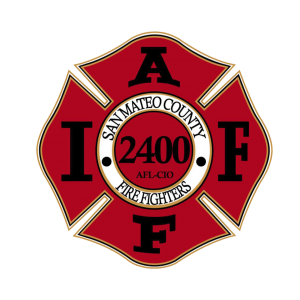 San Mateo County Firefighters, L2400, represents firefighters and paramedics in nine different Associations. These Associations are: Pacifica Firefighters; Brisbane Firefighters; Daly City Firefighters; San Mateo Consolidated Firefighters; Redwood City Firefighters; Woodside Firefighters; Menlo Park Firefighters; San Mateo County Transport Paramedics; and San Mateo County Battalion Chiefs.
Due to our size and diversity, Local 2400 has four Executive Officers: President, Vice-president, Executive Secretary, and Treasurer. In addition we have a professional office manager and one business agent.
Our offices are open Mon-Wed from 9:00 AM to 1:00 PM and are located at:
335 Convention Way, #5
Redwood City, Ca 94063
650-362-3130
October 13th, 2023
Poplar Creek Golf Course
1pm Tee Time