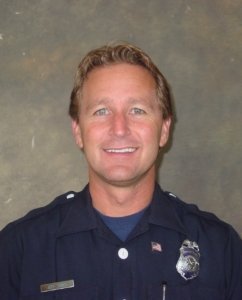 JEFFERY TIMMS
San Mateo County Firefighters, the Redwood City Fire Department, family, friends and community honored the life of retired Firefighter Jeff Timms with funeral services held at Crippen & Flynn Woodside Chapel. Firefighter Jeff Timms was a friend to many. He loved Redwood City and worked for the Redwood City Fire Department for 30 years.
He volunteered with the Alicia Ann Rush Burn Foundation Relay, was a camp counselor for Burn Camp and was affectionately known by the camp kids as 'Captain Crunch'. Jeff coordinated the Christmas toy purchase for families of Redwood City Firefighters who died in the line of duty. Jeff was a well-respected Firefighter, always working to be the best he could be and improve his skills. This focus helped not only him personally, but the Department as a whole.
We are thankful for Jeff's years of service, protecting our community. He will be missed by many.  Firefighter/Engineer Jeffery L. Timms passed away on December 2, 2017, following a battle with job-related lung cancer.