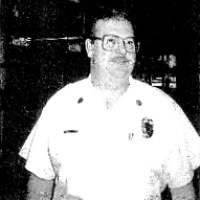 GREGORY NASH
After studying Industrial Technology at Cal Poly San Luis Obispo, Gregory Nash returned to the Woodside Fire Protection District in August of 1973. He served as a California Fire Muster Association representative and participant, Fire Fighters Union Local 2400 Vice Presdent and negotiator, Woodside Engine Company #35 President and Board Member, and part of the San Mateo Fire Arson Investigation Unit.
Greg spent 17 years teaching first aid and CPR through the American Red Cross, chairing the Red Cross Health and Safety Committee and representing the fire department on the Portola Valley Emergency Preparedness Committee. He also organized fundraisers in an effort to restore the department's original 1935 Dodge firetruck, the local burn center, and Muscular Dystrophy. While doing all of this, he continued his education and was eligible to rise to the rank of Captain in December 1989 abd Acting Battalion Chief in 1990.
When off duty, he served his community as a coach for Little League and soccer. He became his sons' Cub Scout Leader and Scoutmaster. Greg truly never missed an opportunity to lend a helping hand; his lifetime of kindness and generosity will never be forgotten.