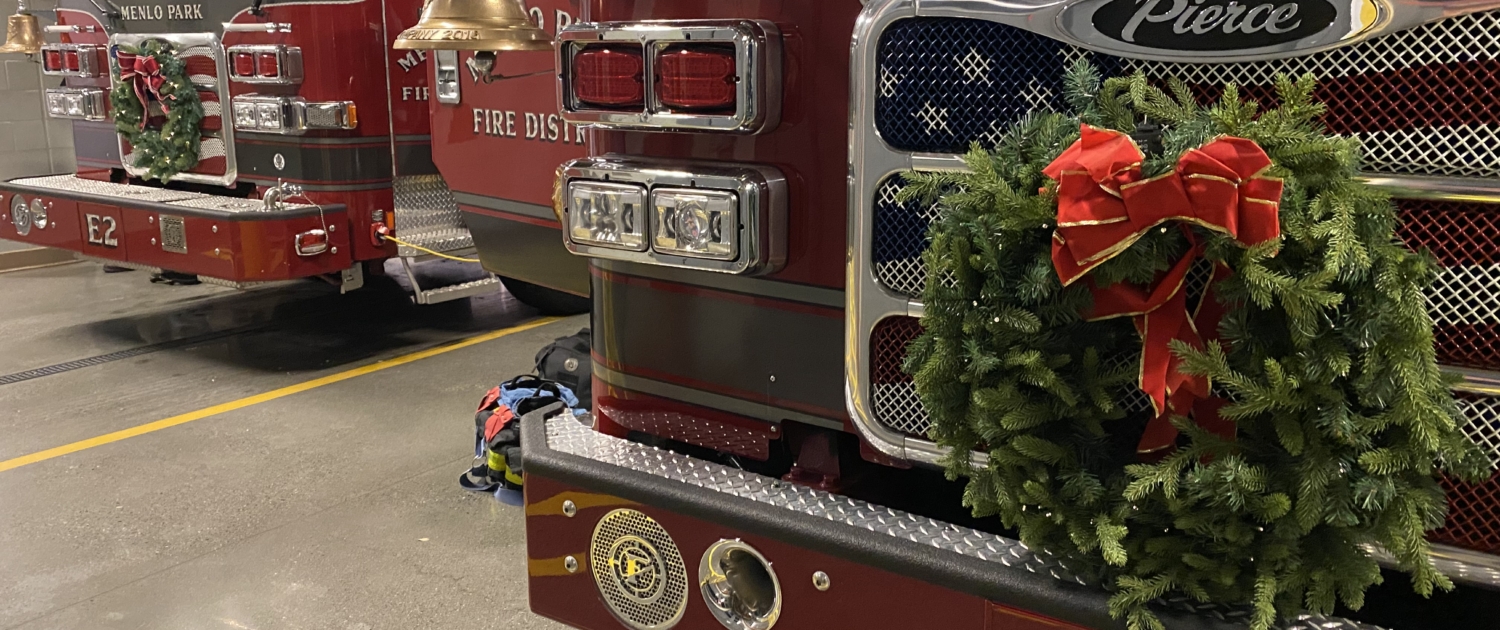 BACKGROUND
The Toys for Tots Program is a well known toy collection campaign put on by the United States Marine Corps and is a registered trademark of the United States Marine Corp Reserves.  That program was the impetus for what has become the Menlo Park Firefighter Associations' Annual Toy and Food Drive.
Our Association was a collection point for the Marines from the late 60's until two of our members, Fire Captains Brad Steiger (USMC) and John Rohrer (USN), became heavily involved in 1979. In 1984, the Association's Toy Drive stepped out on its own under the leadership of Ray Abel (USMC). It is important to recognize that the Toy Drive has operated on it's own for four decades, is an effort of all Association Members and has the full support of the Fire District.
The Association normally collects toys, books, stuffed animals, food and monetary donations. We have used Saint Anthony's Church, Stanford Hospital, the Menlo Park VA Hospital, Second Harvest Food Bank, Ecumenical Hunger Program and the Ronald McDonald House in the past to distribute the holiday charity.
In a typical year, the recipients included; patients on two floors of Stanford Children's Hospital, 500 children at the Menlo Park VA Hospital, 850 – 1500 children receive toys at Saint Anthony's on Christmas Eve, almost 500 children on Christmas Day at St. Anthony's, and the Second Harvest Food Bank normally receives 20 barrels of food which aids in their efforts to provide a Holiday meal to members of our community.
For Food
In years past we have collected thousands of pounds of food for Second Harvest Food Bank.  They allow us to utilize their barrels to collect both Toys and Food so we do not have to store the barrels at the end of every season.  This year Second Harvest will not be providing barrels due to COVID-19 concerns. 
We will be accepting canned goods at Stations 1, 4, 6, and 77 until Wednesday, December 6th to assist Menlo-Atherton High School with their Food Drive this year. Please contact us for further details.
For Toys
We want to implement a model similar to the 'Family Giving Tree'.  Over the past 3 weeks our partners at Saint Anthony's Church, Saint Francis of Assisi Church and Macedonia Church have been working diligently to create a list of children in need.
If you or your business chooses to participate this year, we need to know how many children you will be able to sponsor.  Once we have that information, we will pair your business up with participants from our list.  You will be able to access the name, age, gender, and Christmas List of each child you choose to sponsor via email.  If you choose to participate, we will need the toys to be delivered to one of our 7 Firehouses by December 16th.  Each child's toys should be in a clear 55 gallon bag with the child's name and assigned number clearly indicated.
Once we have the toys collected, we will be distributing them on December 19th, 20th and 21st by appointment only.
IF YOU WISH TO PARTICIPATE
Contact Tyler Estkowski @

[email protected]

 with how many children you wish to sponsor.
Purchase 3 toys from the child's list, expect to spend $80-$120 per child
Package the gifts in a clear 55 gallon bag with the: Childs Name and Assigned Number clearly legible on a piece of paper inside the bag (we need to be able to see both the toys and child ID)
Deliver the bag to one of Menlo Park Fire Districts 7 Firehouses by the 16thof December

Station 1- 300 Middlefield Road, Menlo Park
Station 2 – 2290 University Avenue, East Palo Alto
Station 3 – 32 Almendral Ave, Atherton
Station 4 – 3322 Alameda de los Pulgas, Menlo Park
Station 5 – 4101 Fair Oaks Ave, Menlo Park
Station 6 – 700 Oak Grove Ave, Menlo Park
Station 77 – 1467 Chilco St, Menlo Park

When you drop the toys off, please be mindful that due to COVID-19, the Firefighters are not allowed to have visitors in the firehouse.
If you cannot purchase Toys and get them to one of our Firehouses, please make a tax deductible donation to our GoFundMe using the following link: https://gofund.me/b76a1bff
You can also donate using our not for profit Venmo account (QR code listed below), and your local firefighters will use those funds to fulfill a child's Christmas dreams. 


San Mateo County Firefighters Foundation Venmo QR Code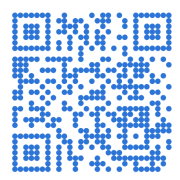 Without the full support of program participants like you the Association's Annual toy and Food drive would not be possible. On behalf of the Menlo Park Fire Protection District and the Menlo Park Firefighters' Association I thank you for making this year a success.  Please remember to stay safe.